Theresa May: Who will be the next prime minister?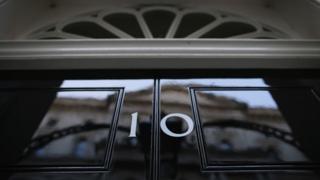 Conservative MPs are throwing their hats into the ring to become the next Tory leader and prime minister, after Theresa May announced she would be stepping down on 7 June.
Home Secretary Sajid Javid has become the latest MP to join the race – alongside Michael Gove, Dominic Raab, Matt Hancock, Jeremy Hunt, Boris Johnson, Esther McVey, Andrea Leadsom and Rory Stewart.
Here is a list of the confirmed contenders and some who are believed to be seriously considering entering the contest.
If you can't see this interactive click this link.
The deadline for nominations is the week starting 10 June.
Candidates each need two proposers. If there are more than three candidates, Tory MPs carry out a series of votes until two remain.
Conservative Party Chairman Brandon Lewis said he hoped the process to determine the final choice to put to members would be concluded by the end of June.
There will then be a series of hustings around the UK followed by a postal ballot of Conservative Party members, with the result announced before Parliament rises for the summer.