Ivan Cooper: Northern Ireland Civil rights leader dies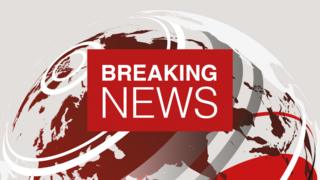 One of Northern Ireland's best-known civil rights leaders, Ivan Cooper, has died aged 75.
Mr Cooper was one of the leaders of the civil rights march in Londonderry that ended in 13 people being shot dead on Bloody Sunday.
He was a founding member of the Social Democratic and Labour Party (SDLP) and played a major role in the Northern Ireland Civil Rights Association.
He retired from active politics in 1983.
'Driving ambition'
Mr Cooper was born into a working-class Protestant and unionist family in Killaloo, County Londonderry, in January 1944.
As a teenager in the 1960s, he flirted with unionist politics before joining the Northern Ireland Labour Party.
SDLP leader Colum Eastwood said Mr Cooper "embodied the contrasting traditions of this island".
"His driving ambition was to deliver civil rights, equality and fairness for people regardless of their background," Mr Eastwood added.